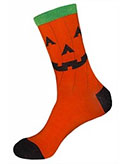 Halloween is right around the corner, which means it's time to show off your favorite pair of spooky Halloween socks! Complete your Halloween costume this year with one of our frightfully fun Halloween socks or send them to someone as a gift. Whether you're looking for socks with spiders, skulls, mummies or zombies, we've got you covered.
Ready to get in the spooky spirit? Browse our favorite Halloween socks for men and women below!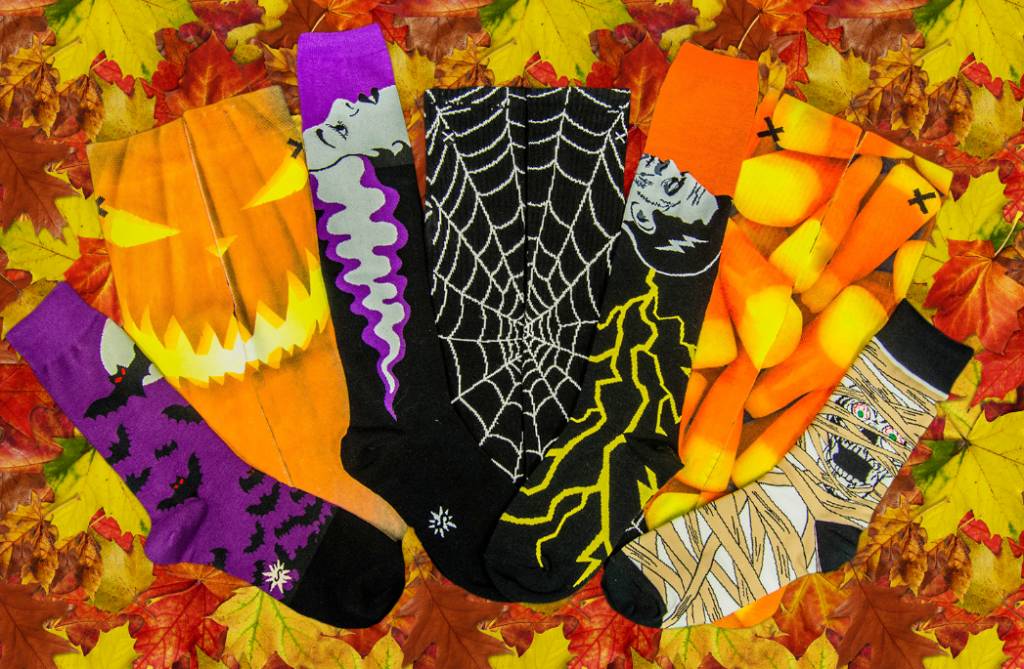 8 Fun Halloween Themed Socks
Spider Web Socks
These spider web socks are perfect for your upcoming Halloween party or just for fun wearing around the house. No sticky mess here. Spiders not included.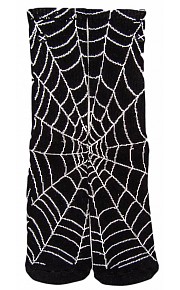 Candy Corn Socks
Know a candy corn lover? Surprise them with these zero calorie, sweet candy corn socks. Non edible.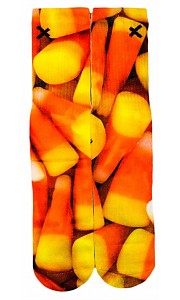 Mummy Socks
Need an accessory for your mummy costume? Don't get all wrapped up in these just for Halloween, you can wear these mummy socks all year round!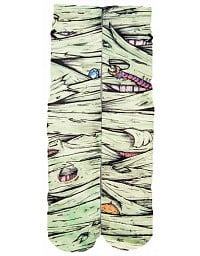 Pumpkin Socks
No pumpkin spiced mocha lattes here, just socks. Complete your pumpkin costume with those cozy and warm womens pumpkins.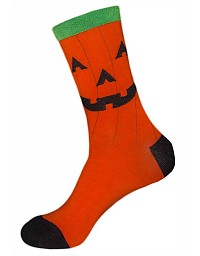 Zombie Socks
Are you ready for the zombie apocalypse? Awaken the living dead and with these striking men's zombie socks.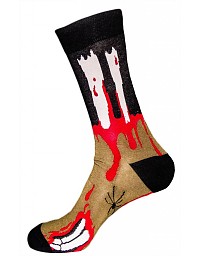 Skull and Bone Socks
Looking for skull and bones socks? Get in the mood for a haunted holiday with these skull and bone Halloween socks for women.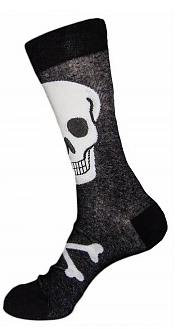 Frankenstein Socks
Looking for the perfect accessory for your Frankenstein Halloween costume? Bring Frankenstein back to life with these knee high Womens Frankenstein Socks.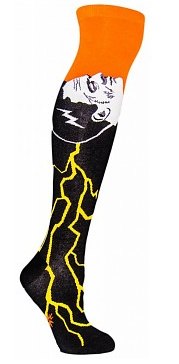 Jack-O'-Lantern Socks
Ready to glow from the inside out? Pumpkin lovers rejoice with these warm and cozy Jack O' Lantern socks that are sure to keep your feet smiling all year round!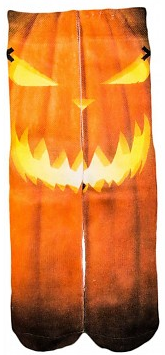 Shop for Fun Halloween Themed Socks at The Sox Market
Get in the mood for the haunted holiday with Halloween themed socks from The Sox Market featuring ghosts, goblins, spiders and Jack-o-Lantern socks and more! Enjoy free shipping on all orders over $30.
Recently purchased a pair of our Halloween socks? Share a picture of them on social media with #RockYourSox, and we may just choose you to win a FREE holiday package of socks very soon.
Okay, it's time for a coffin break. (See what we did there?) Happy Halloween readers, and happy shopping!